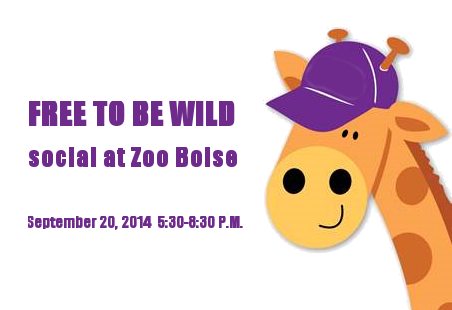 Come join the 3rd Annual FREE TO BE WILD social at Zoo Boise. This event is for the Autism community and its supporters. What does that mean? If you are on the Autism Spectrum or if you are an immediate family member (Mom, Dad, Brother, Sister) of someone who is, this event is COMPLETELY FREE.
This is an honor system! So everything listed below you can do for free! Come into the Zoo, see the sights, ride the rides (over and over again), get your face painted, come dance…..and more completely free!
****For those who are not on the Autism spectrum or immediate family member of someone who is, the price is really simple! Click here for those pricing and tickets
*****There just so happens to be the annual BBQ hosted by the Autism Society just prior to this event! Click here for details on that event.